Enterprise website & CMS build
ProLegalTech developed a new website for 33 Bedford Row so it could appeal to new clients with a modern outlook.
The client
33 Bedford Row is a leading common law set offering outstanding legal advice and advocacy in Civil, Criminal, Family, Immigration, and Regulatory law at all levels including work with an international element. They consist of over 70 independent specialist advocates including distinguished silks.
PilotBean was selected to design and develop the new 33 Bedford Row website to be delivered using the PilotSite platform.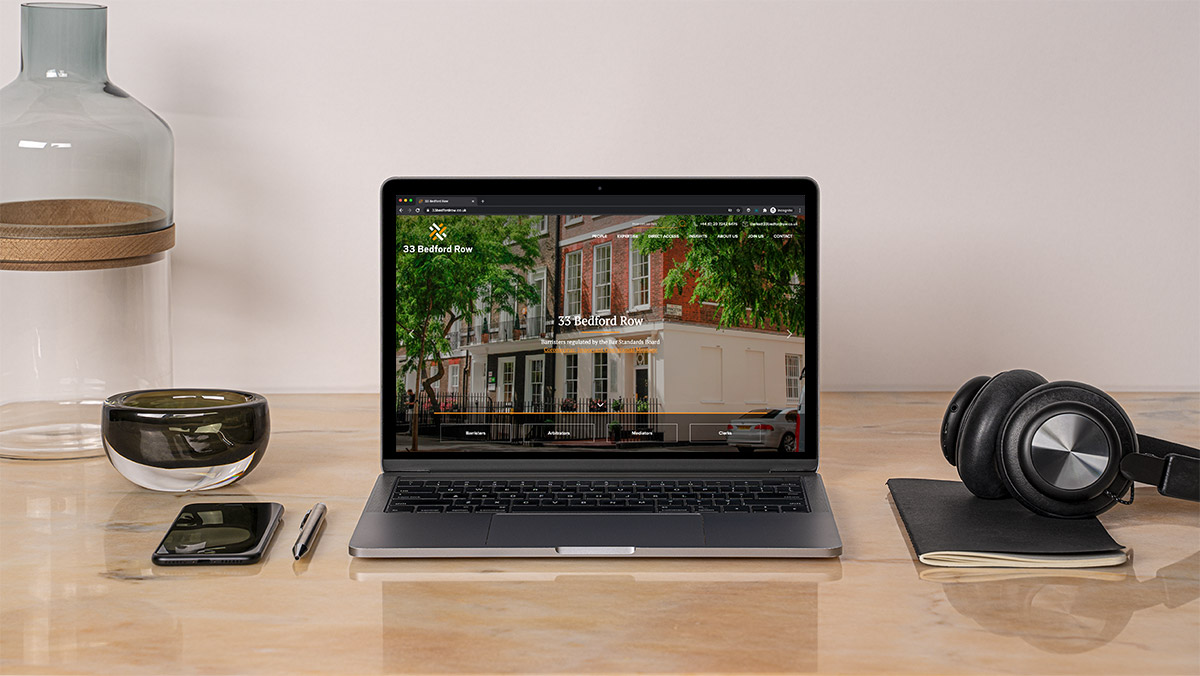 The problem
33 Bedford Row had a website which was no longer representative of an International Barrister's Chambers. The website required a completed rebuild and redesign, so it could appeal to new clients with a modern outlook.
The solution
We met with the lead contacts at 33 Bedford Row to discuss the issues with the current website and what they'd like to achieve with a newly-designed website and agreed on the following new features:
Content management features for managing all types of content.
Features for managing content specific to chambers including barrister profile and practice area management
Advanced search module for quickly searching different content types
Profile editor for barristers to manage their own profiles
PDF portfolio generation
Social network sharing Newsletter registration integrated with MailChimp
Flexible tagging and categorisation of content
Easy ability to cross-link between relevant content items
Easy to use on all devices including mobile and tablet devices
Key features
Barristers manage their own profile via our barrister profile editor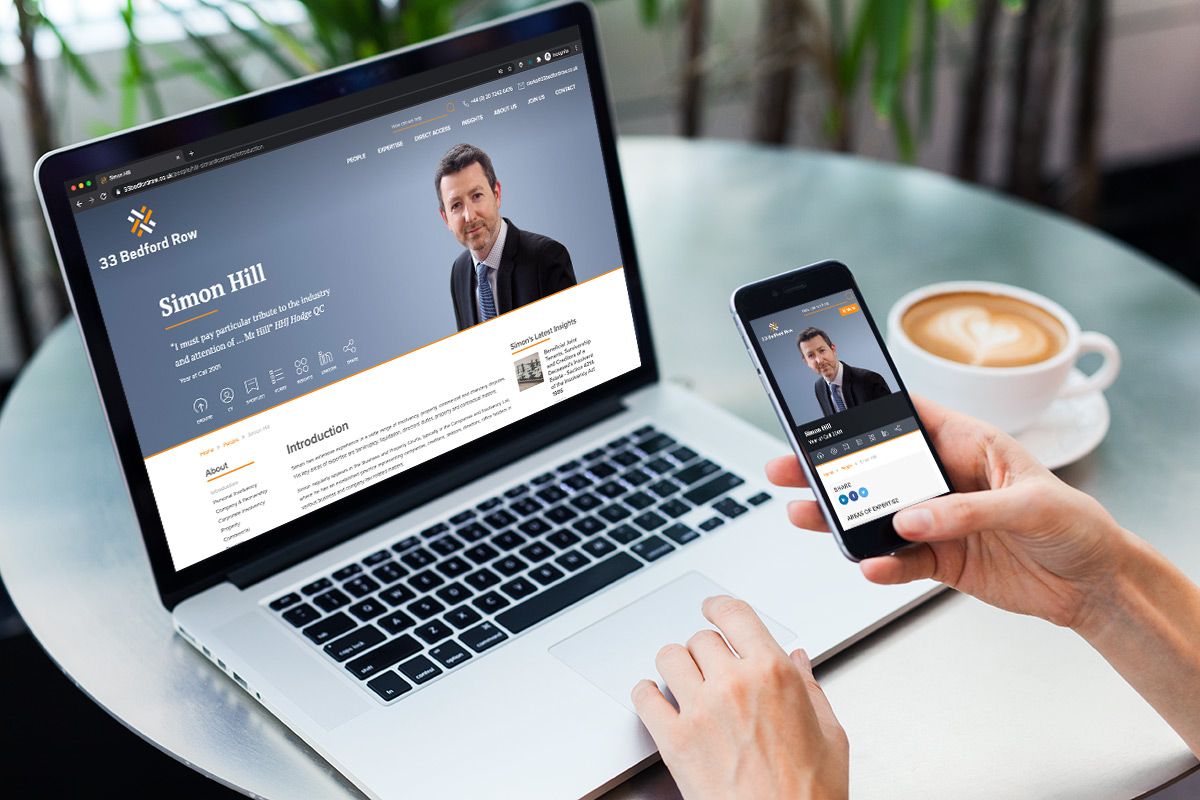 Advanced site search
Many users of the 33 Bedford Row website arrive on the site already knowing the area of expertise or the barrister that they want to contact. The advanced site search functionality allows users to quickly start their search and be shown relevant results directly inline. This enables users to remain on the current page and quickly reach the required piece of content without being taken to a search results page.
Barrister profile editor
To help barristers keep their profile up to date, a profile editor is available for all barristers so that they can quickly login and edit their own profile. This also contains moderation functionality so that these can be approved and edited by a member of the admin team prior to going live.
Real-time search and filteringOur real time search and filtering tools enable users to quickly sort content on a listing page to display information that is most relevant to them.
This includes the ability to:
Find people by their area of expertise and/or role
Search for a person by either first name, surname (or maiden name)
List content by type, e.g. News, Events, Bulletins
Search for news via keywords
Order content by date or alphabetically
To improve page speed and performance when there is potentially a large amount of content (e.g. news article listing page), the 33 Bedford Row website loads an initial set of results and then additional content is revealed when a user requests it by scrolling down the page. This helps considerably to avoid a delay in the initial page load time and deliver content to a user as quickly as possible.
The response from 33 Bedford Row regarding the new website has been very positive and PilotBean are looking forward to continuing our relationship with the chambers team.